Intro
Lee Cooper, the original great british jeans company, has now been trading for over 100 years!
Quite an achievement for any brand.
In short Lee Cooper is a classic.
A clothing and retail company that maintains its rightful high profile position at the very forefront of leading brands. Lee Cooper is synonymous with other great british icons.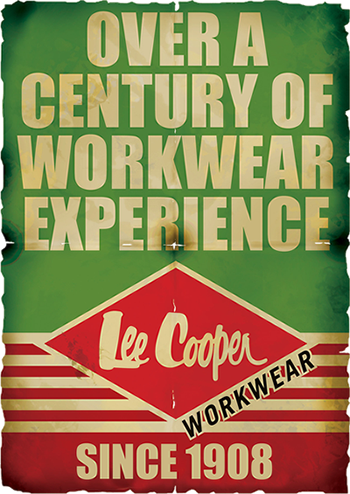 When the dynasty began in 1908, its roots were firmly planted in denim workwear.
And now we present to you our brand new, ACCLAIMED WORKWEAR & SAFETY FOOTWEAR RANGE